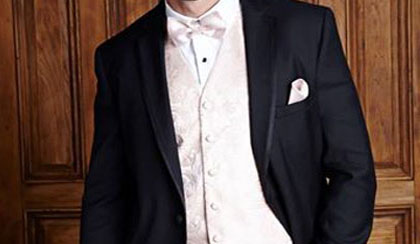 We have a tremendous selection of designer tuxedos and suits in the newest styles and most up to date fits.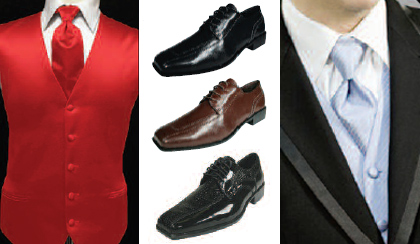 Over 300 different colors and patterns of vest and ties. 8 Shoe styles, from classic to contemporary. 10 Styles of tuxedo shirts. Several cuff link and stud set choices and much, much more.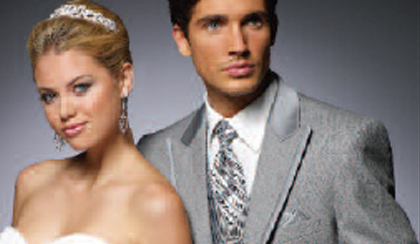 Use this form to submit your out of town measurements!
Welcome to Choppa and Son Formal Wear, where you will find the largest in-stock selection of tuxedos and accessories in the entire New York State capital region and beyond.
At Choppa & Son you don't pick out your tuxedo from a catalog or a maniquen like at those little chain stores. Here you actually try on the tuxedo you want and see just how it looks on you.
Choppa and Son Formalwear serves the entire capital district, including Albany, Troy, Schenectady, Clifton Park, Saratoga, Lake George and beyond. We carry all the major designers of wedding and prom tuxedos, including, Ralph Lauren, Ike Behar, David Tutera, Joseph Abboud, After Six, Lord West, Perry Ellis, Andrew Fezza, Calvin Klein, The Situation, Cardi and more.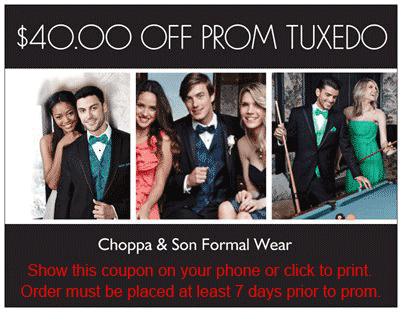 CLICK HERE TO PRINT
No matter where your wedding takes place,
ALBANY, SCHENECTADY, TROY, CLIFTON PARK SARATOGA or LAKE GEORGE,
CHOPPA & SON FORMAL WEAR is the place to go for your tuxedo!
Read all of our wedding reviews on our
Choppa & Son Formal Wear
Storefront at
Watch Our David Tutera Video